Paititi Research—an International Effort to Reveal The Greatest Inca Mystery
The world is gradually getting smaller and smaller. Not so long time ago our closest friends were those that we met at our local pub or a school or our working place. We had a limited choice not only regarding our friends, books we had access to, but generally, the question of shaping our lives had its borders created by tradition, politicians and our own beliefs.
Nowadays we live in the world-changing itself not by a period of many years but from one day to the next one, and we are not just spectators of those changes, we actively participate in them too. With the help of the internet, we can interact with people from every corner of the world. We can exchange our experiences related with our lives, we can cooperate, we can learn from each other, and basically, we are crossing not just the political borders but also cultural, religious and many others created by the course of history. Some of those interactions remain fruitless while some of them lead to new highlights in our life, and this was our case.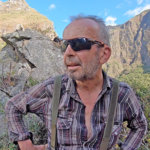 Born in 1967 in Czech Republic as a son of parents of Polish origin. Ceslav lived eight years on Crete in Greece and since 2000 has lived in St. Gallen, Switzerland. He is a passionate traveller, explorer and adventurer. In 2007 he led a private expedition to Omo Valley, Ethiopia. He visited numerous countries around the world i.e. Azerbaijan, Georgia, Uzbekistan, Cuba etc. in search for the essence of his life. Graduated from Masaryk's University in Brno, Czech Republic in the field of International Relations, he is a connaisseur of cigars, delicious meals, splendid drinks and sarcastic humor. Speaking fluently six languages, his task in the Paititi project is to research all written resources related to Paititi. His motto: "Nobody is perfect – call me Nobody."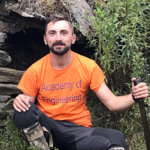 Born to a Soviet family in Moscow in 1989. Yaroslav entered the Moscow State University of Geodesy and Cartography, from which he graduated as an engineer in the research of natural resources by aerospace means in 2012. During his study at the university, Yaroslav started to work for one of the key companies in Russia for the distribution of high resolution remote sensing data of the Earth. He interpreted satellite images and created thematic maps, needed for different sectors of the economy. This experience has proved to be very useful in the Paititi Research project, which Yaroslav considers as one of the most important in his career, because it is a great test of his professionalism. "It's incredibly interesting to see our world from a height of 700 km every day, and transform pixels of satellite imagery into applied knowledge. I think that few people in the world are happy in their jobs, and I'm one of them" he says.
Cristhian Jesus Neyra Kunkel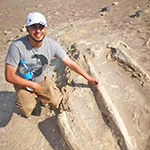 Born in 1994 in Lima, Peru. Cristhian's passion for research accelerated after entering the Universidad Nacional de Ingeniería following his dream to make a career in naval engineering. Since 2019 he is the president of "SPUTNIK" Aerospace Center—an experimental laboratory developing and launching small-scale rockets. Already in his childhood, he was an adventurous character dedicating his free time to searching fossils and exploring historical sites from the times of his ancestors. His interest for history and ancient civilizations had developed even more after his travel to Europe where he visited Rome and its historical treasures. "For me, it's an honour to help in the effort to discover Paititi, the last refuge of Incas" he says. He is the coordinator between the team activities and the official institutions of Peru and his most favourite quote is: "Exploration is a wonderful way to open our eyes to the world, and to truly see that impossible is just a word." (Richard Branson)
Born in 1974 into multi-member family from the Andes of Peru. After studying tourism and getting his degree, he has been working in the tourist industry since 1996 as a travel advisor. After many years of experience, he is now an adventure coach in Peru and also organizes tours to Ecuador, Bolivia, Chile and Argentina through his company Peru Adventure Tours. His task in the Paititi Research team is to prepare the logistical base for ground explorations and to solve all the kinds of real and potential problems. "I'm always ready to explore the remotes corners of Peru on foot, on two wheels, paddling, or 4×4 off-roading to feel experience a little adventure–the world is a book and those who do not travel read only one page."
Born in 1990 in the Ozarks, Missouri, USA, Christian became an avid outdoorsman and adventurer at a young age. After graduating from the University of Arkansas in 2012, he was a Fulbright Fellow in Germany before settling in Mallorca, Spain, where he currently lives with his wife and daughters and works as a freelance writer and journalist. He's dedicated his career to uncovering truth wherever it lay hidden, and that's led him to the streets of Havana, jungles of Bolivia and the remote peaks of the Andes. He's extensively covered ancient mysteries from the underwater Yonaguni Monument in Japan to the abandoned metropolis of Teotihuacan, which is how he discovered the case of Paititi, which enamored him at once. A linguist, diver, mountaineer and historian, Christian is always ready for a new adventure. Nevertheless, he hopes first and foremost to use his pen to promote Paititi Research team and their modern, methodological strategy for finding the lost Incan City and returning its cultural and archaeological wealth to humanity.
An integral part of the Paititi Research Team with a strong focus on solving legal and logistical issues connected to the planned ground expedition.
Ricardo Rodriguez Bustinza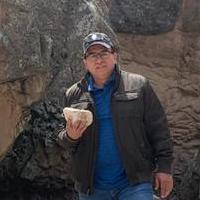 Born in 1966 in Tacna, Peru. Ricardo is a professor at the National University of Engineering (UNI), Lima, with a master's degree in Automation and Instrumentation. He is currently a research project leader at UNI's School of Mechanical Engineering. He has an adventurous spirit and is passionate about the culture of the Incas. "I appreciate the opportunity to be part of the Paititi project and contribute to the research group in the search for the remnants of Inca culture in uncharted areas of Peru", he says. His favourite quote is from Sigmund Freud: "Modern science has not yet produced a calming drug as effective as a few kind words".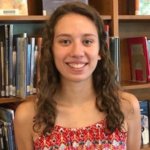 Born in 1999 in New Jersey, USA. Shannon is a junior at Johns Hopkins University, majoring in chemical and biomolecular engineering and minoring in entrepreneurship and management with a focus on marketing. Since elementary school, Shannon studied Spanish and developed a passion for the cultures, histories, and art of South America. She became introduced to and fascinated by the search for Paititi through her studies of archaeology in college. "I am so grateful and excited to be an integral part of the search for Paititi," she says. Shannon is in charge of the marketing for the project and raising awareness and appreciation of the Paititi Research Team's advancements.